DevOps Running - The start of a journey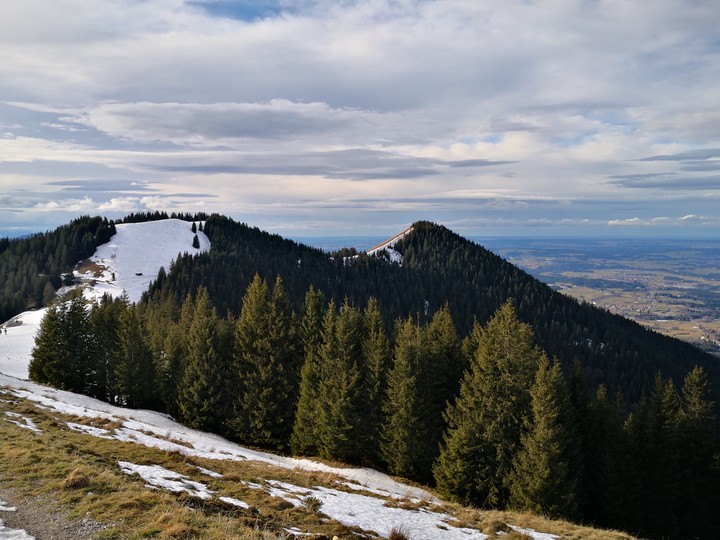 So you might be asking… A DevOps Engineer? Working long hours at a desk job, every day and sometimes even at night, having to keep up with the current tech developments in his spare time? How would someone be able to run an Ultra-Trail while only moving from the desk to a coffee machine and back during the day?
Well, that was the exact question I was asking myself and decided to try what I can achieve with the time I can spare during the week.
But lets start at the beginning. I have been running every now and then, maybe a few times a week or sometimes only once every other week to get a clear head, process what was happening at work or just to get out into nature. Then last year after participating in a few smaller races I caught the fire. One of those was the B2Run in Munich, a race where you participate with your colleagues as a team. My result was not noteworthy but it was such a fun experience running together with a small team and meeting other people with a passion for running. After talking to a few people and having a really good time one thing stuck out to me in particular: one guy told me about how he loves running trails and was taking part in some Ultra-Tail races. At first it sounded totally crazy to me doing a race covering a distance longer than a marathon and then throwing in elevation that would be more than enough for an average hike. But the longer I kept thinking about it the more I wanted to see if I were able to somehow train up to a point where I can take part in one of those Ultra-Trail races.
That was about half a year ago. I started looking into what I should be able to accomplish before trying to do such a race and how to get there. Considering that I would need to run a lot and my current training level was more or less zero I had to arrange for getting the necessary training into my already fully booked daily schedule. But hey, what challenge would it be without a few smaller obstacles on the way to getting started.
Due to me moving to a new city recently the most difficult part for me was to figure out how to keep motivated without knowing anyone in the area to train with. For the occasional easy 5k run my girlfriend joins me but she definitely does not like the fast or the long runs. But I am sure that I will meet a few people along the road that share my passion for running. So for now to hold myself accountable and provide the necessary motivation and share/document my experience and (hopefully) learnings from my journey I decided to start this blog. I hope to be able to do my first 50km Ultra-Trail race by 2021 but will squeeze in many smaller trail and road races just for fun and to evaluate my progress (more on that in a post in February).
Lets get the adventure started and see if I am able to accomplish what I set out for and hopefully I will get to meet many like-minded people on the way. Maybe the information you can find here over time will be helpful or at least motivational for some of you reading this so stay tuned. And should you happen to live nearby and also be looking for a training partner just drop me a message, I would love to team up for training, racing and having fun 😉